We breed pigs year round!
Commercial breed pigs (Hamp, York, Duroc) start at $100 each.
Breeding quality Commercial pigs start at $150 each.
Butcher quality Heritage breed pigs (Red Wattle, Tamworth, Hereford, Berkshire) start at $150.
Purebred registered Red Wattle breeding stock piglets are $400 at weaning.
Older (breeding age) stock is sometimes available, contact us for pricing and availability.
We have purebred, registered Red Wattle breeding stock for sale now!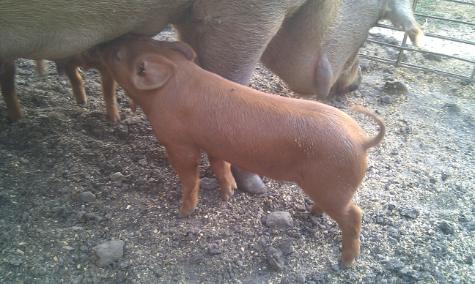 Breeding herd for sale. Personal issues force sale of all breeding stock. All breeds of pig available, Red Wattle, Berkshire, Tamworth, Large Black, Duroc, and assorted crosses. We have a large range of sizes and ages, give me a call at 707-498-5041 if interested. All reasonable offers will be considered.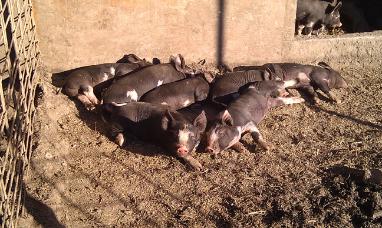 Red Wattle breeding quality gilts available now.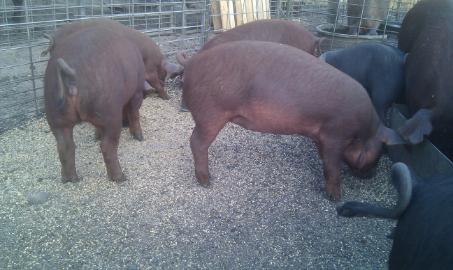 Breeding pairs available upon request.